Holiday Food Allergies – "A table laden with holiday food offerings can present a minefield for people with food allergies." …
Food Allergies & Navigating The Holidays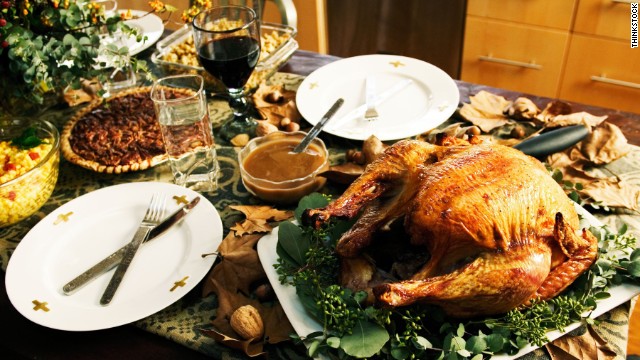 The Holidays can be a treacherous time for those who suffer from food allergies. Depending on which particular thing you're sensitive to, anything from nuts to turkey can set you off. Food allergies can range from mild irritations to life threatening disasters, and the Holidays can make dealing with them especially difficult.
Millions upon millions of folks suffer from some kind of food allergy. If you are one of those folks, chances are that this Holiday season you'll attend a wonderful function where you'll encounter some simply glorious food that could be really dangerous for you.
At the same time, those of us who don't suffer from these conditions might just find ourselves hosting a warm family get-together and serving people we care about something that could put them in the hospital, or worse.
Here's an article with some really good ideas on how to cope with this and still have a relaxing, fun Holiday time. It's by Mireille Schwartz and it appeared the other day at CNN:
Holidays are a particularly challenging time for us food-allergic individuals with so many desserts and homemade treats, casseroles and dips laid out on the table — largely without ingredient labels.
Read More At : http://rss.cnn.com/~r/rss/cnn_health/~3/8Rd4bAZU5VM/index.html
The Holidays Are A Time for A Little Extra Care
The Holidays are a wonderful time. They are certainly a good time to take a little extra care … for yourself or those you love. Just a little pre-communication between you and your guests … or you and your hosts … can lead to a much more pleasant … and safer … Holiday season. 
[magicactionbox id="6908″]